Written on April 3, 2016.
As I sit here staring out the window to an open field, I began to reflect on things passed and things to come. I am currently on a musical tour with my teammates and brothers Tek, Logic and Rock. Tek, Logic and myself started in the UK where we would spend the next 6 days, 5 of which we would be performing, dubbing this part of the tour, #SmifnWessunUKTour2016. We would then meet with Rock in France where we would spend the remainder of the tour together, dubbing this part of the tour #BootcampClikEuropeanInvasion.
The first stop was Manchester, U.K. The flight was pleasant not to mention I was still a little saucy from the day before. I cracked a few jokes then pretty much slept the entire flight. When we arrived we were the very last to go through the border patrol, save these two guys who look like they were there since yesterday, other than that we were the last men standing. They had to check our work permits, then we were on our way.
Tek asked the customs agent what the weather was like and he reluctantly replied, "it's dry". If anybody is familiar with London then you know it pretty much rains everyday. Upon exiting we met this slim, lanky fella with reddish hair and tones. He approached us calmly and introduced himself. "I'm Tish", he said. I immediately thought, thats a girls name but I kept it to myself. He asked us how the flight was and we replied, "cool".
We're not really ones for small talk, especially after a long flight. We just wanna get to the hotel, get food and possibly some rest before the show. We were pretty hungry so we went for food at a place called the Glasshouse, located in the hotel. I kept it simple with a beer battered cod fish and fries and a shrimp in garlic sauce appetizer. It was amazing. I then went to my room to prep for tonights show.
My room was cozy, had a nice decor and a beautiful view of the city. This was in total contrast to where and how I spent my last days prior to coming to the U.K. The view out of my bedroom window is of construction sites with condos being erected for prospective tenants. There are three separate sites directly across the street from me. I witnessed most of the process, from the demolition to the first concrete being set. One of the three is scheduled to be done by the end of 2016 while the other two are scheduled to be done in 2017.
There is also construction being done in my co-op building as well. We're getting a makeover consisting of new walls, doors and floors. It's a lot of work not to mention a lot of noise. I was glad to leave that behind and looked forward to the solace of whatever hotel room I would be occupying for the next few weeks.
When I finally got to my hotel room, I got my gear together then I laid down and went to sleep. About an hour or so later the guys knocked on my door to go to soundcheck. I declined and decided to stay in my room and get some extra rest, I needed to reserve some energy for tonights show and the long trip ahead. The last tour we had, I had a rough time. I lost my voice toward the end and on occasion, battled with fatigue. I was not gonna have that problem this time.
When they came back from soundcheck, Logic gave me the rundown on the venue and what time we were gonna be leaving. He also bought me a plate of some Indian curry chicken and rice platter. I was still full from earlier so I put that aside and went back to rest.
Tish, the road manager for the UK dates, gave each of us a copy of the itinerary. He also blessed me with a little something extra gaining immediate favor in my eyes (laughs).
He was a younger kid, late twenties, early thirties. He had a calm demeanor and although he lived in Bristol, he didn't have the heavy English accent. He later revealed that he was born in Canada and even lived in Asia for ten years as a kid. He mentioned that his dad is a Buddhist. I thought this must be the explanation for his balanced demeanor. I initially thought he was just a stoner (laughs). He later proved to be much more.
The first show was at Band On The Wall. When you enter, you have to go through the bar, many of the patrons saw us come in and immediately got excited. We continued to the backstage that was set up for us. I was still a little groggy so I went to the bathroom put some water on my face, poured a shot of Hennessy, "10 minutes", the stage manager yelled out.
The show was on and it was intense. The crowd was massive and I was overcome by an immense surge of energy. I didn't realize what it was until we arrived at the part of our set where we do a dedication to rap artists that passed away, two of which happen to be our beloved brothers, Sean Price and most recently Phife Dawg of A Tribe Called Quest.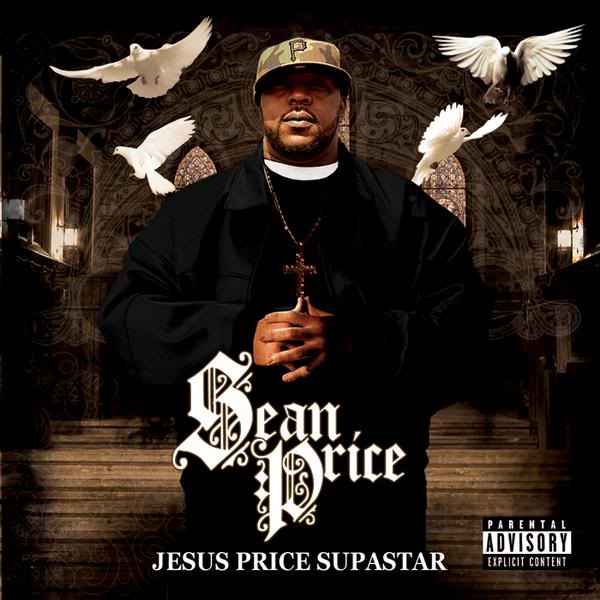 When Logic put the Tribe song on something hit me right in my chest. It became hard to swallow and I just dropped my hands and head while my body went into a trancelike (head nod), this was followed by Sean Price's Onion Head and I almost lost it. Phife Dawg passed away only days ago. Prior to the tour, I got a text from my friend Mike informing me of Phife's untimely death and I was immediately stricken by the news. I remember replying, "c'mon man", in a text message. I didn't want to believe it. Just a few days prior to hearing that news, I learned that a very dear friend of mine had lost his long grueling bout with cancer.
My friends name is John John or Ginsu to many of us who knew him in the street. Embarrassingly the last time I seen Ginsu was 8 months ago at Sean Price's funeral service. When I learned of his passing not only did it hit me hard, but it opened up the still fresh wound from the death of Sean Price. Ginsu's funeral would be held the 22nd of March, the day before we were scheduled to start our tour.
March 22nd was also my god daughter, Mckayla's birthday. Shaun, the 8 year old daughter of Sean Price, birthday had just passed on the 18th which happens to be one day after her fathers birthday. We had just did a party in New York at The Delancey to celebrate Sean Price's birthday. It was just a party but many of his friends came out as if to see him perform one last time.
There were artist and family alike. I was glad to see members of our Decepticon family like Raquel, Spanky, Venom, Skywarp and P-Wop just to name a few. These people love Sean and I could sense their emptiness without him being there as I was experiencing it myself. In addition, the news of Ginsu's death was extremely fresh as it came just the day before. I didn't want to party but I didn't want to not celebrate the life of my friend with friends.
I thought I was gonna be able to attend for a short while and leave but I didn't leave until much later. I had two drinks in the club but I had been drinking earlier in the day in an unwavering attempt to drown my sorrows. By the end of the night, my boy, Louie was wasted (laughs). He forgot where we parked and he needed the entire sidewalk to walk as he zig zagged up the block toward us. I wondered if this is how I look when I'm hammered.
We headed back to Brooklyn as I peered out to the East River, blanking out the irritating sounds of my drunken friend. Cyn was a little tipsy too as she belted out, "I'm hungry, I'm gonna get some lasagne", which slowly turned to a melodious jingle. I continued to look out the window reflecting on the nights events as we crossed the bridge. I was attempting to mask my emotions but I am not as good at it as I wanted to be, that night. Needless to say Cyn never got that lasagne as she passed out onto the couch. I cut a small piece of lasagne for myself and ate silently reflecting on the things passed and the things to come.
In two days we were scheduled to go to Texas to perform at SXSW music conference which happened to fall on the exact day of Sean Price's birthday. The plan was to do a tribute to Sean, so, Rockness, Ruste Juxx, Illa Ghee and even Bernadette were all in attendance. It was Bernadette's first time ever getting on an airplane. I may have been more excited than she was. We sat together, joked and laughed the entire flight, probably annoying a few people.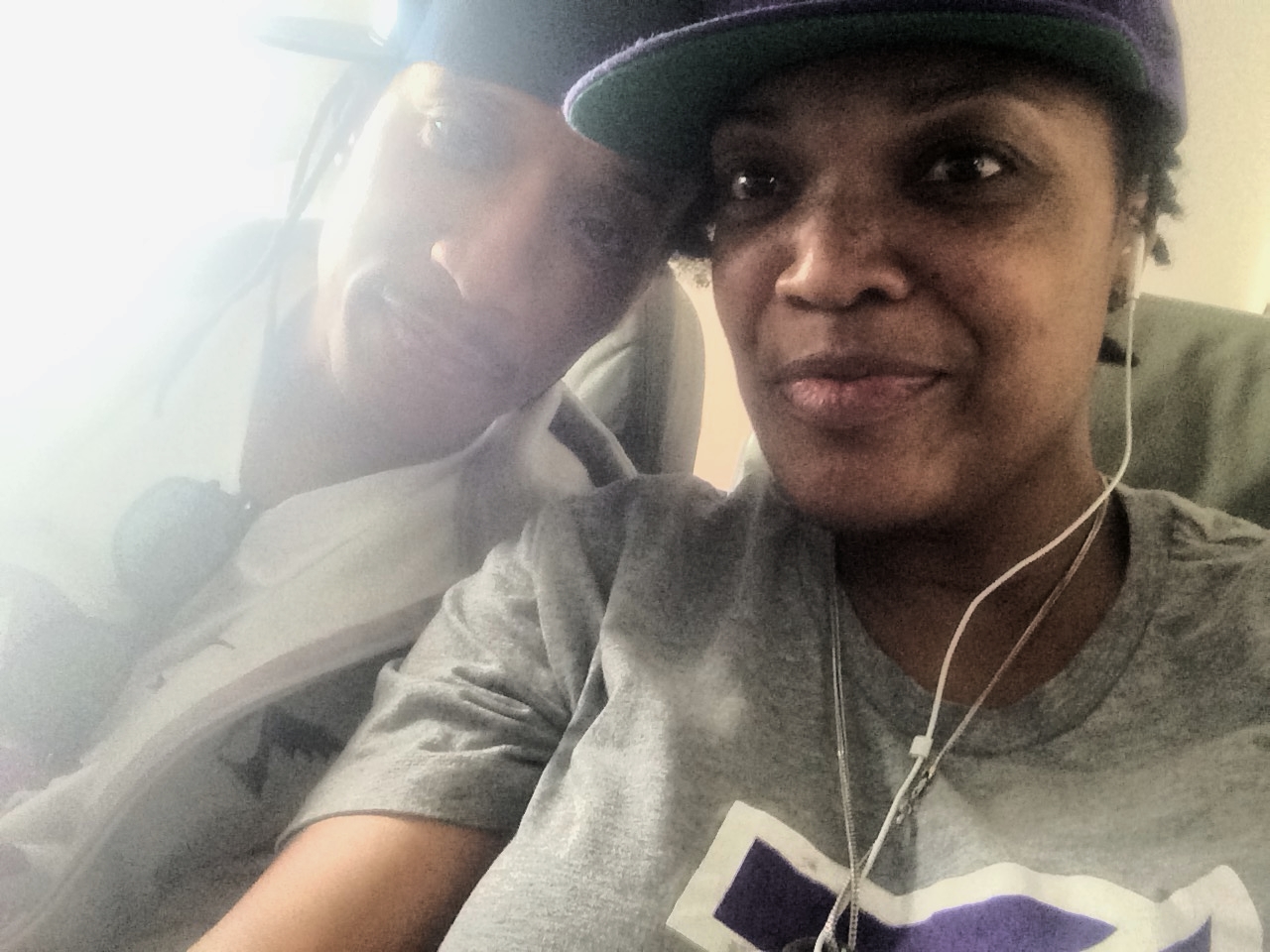 Although we were in a jovial mood, I think we all were trying to mask how and what we were truly feeling, anger, pain, frustration, to scratch the surface. I was blasting off about irrelevant topics that only I thought was important which in turned annoyed the people I was with.
I still hadn't seen Tek yet because he was flying in from Virginia. I admit I was a little nervous and tense, but that eased a bit when we got to the venue.
It was huge. Nas was set to be the headliner. We would be sharing the stage with him, Manny Fresh, Just Blaze, Large Professor, Yo Gotti, Dj Khaled, Trae the Truth, Dave East and a host of others.
It was pretty chaotic as you had security volunteers trying to control the crowds of artist and entourage as they entered and exited the backstage area. They eventually found a room for us by the stage, 10 minutes later it was showtime. I wish we could've went over the set again, but it wasn't time for that, it was time to go to work.
Rock kicked it off followed by Smif-N-Wessun then Buck with some of the other Duck Down artist weaved in-between. It was a tad bit sloppier than it should've been in my opinion but we pulled it together for the finish. I don't think any of us was our normal selves as I looked at my partners they all looked how I felt, misplaced, emotional and maybe even a little disheveled. We all have been through so much within the last few months not to mention days, which I admit put an emotional strain on me to say the least .
We pulled through the show satisfying the handful of diehard fans scattered amongst the collective. This wasn't one of our better shows by no means.
When we got off stage we were ushered towards a VIP which was located one floor up. Dru Ha and Noah had purchased this amazing cake to present to Bernadette in addition to a specialized Sean Price box set.
The plan was to cut the cake in VIP but security gave us such an issue that it was a turn off. When we got to VIP there was no accommodations. It look like where you dump the leftovers. Why are we up here, I thought, why are we being treated like we didn't just get off that stage. At that moment I see a familiar face in Brainiac Beats. We started to kick it then I started to get restless. I suggested we leave and meet up with Mic Handz.
Mic Handz invited us to this mini mansion he rented out for the music festival. He also had two events he was running out there. As we were leaving these guys noticed me and began to comment how much they respect Smif-N-Wessun and the Bootcamp Clik. They were a part of the few die hards that were scattered amongst the collective (laughs).
Upon exiting we were shuffled in all different directions by the security volunteers, some of which were rude, others confused, either way we finally made it out to where the crowd was and so started the melee. It was cool because we got to see a few more of the die hards and even take a few pictures with some folks who just enjoyed our performance. It took the sting out of the less responsive people in the crowd.
Tek was riding with some people I never met before as was Rock so it was just Bernadette, Illa Ghee and myself with Tank, the driver while Buckshot went back to the hotel. I had to convince Tank to drop us off at the mansion and stay for a while to secure we had a ride back. He insured me that he would stay for an hour then he had to get back to his young sons. "I can respect that", I replied.
The mansion was a nice sized house located in this secluded culdasac, reminiscent of the Hamptons or some exotic places in Florida . It was beautifully peaceful and serene, until we entered the mansion of course (laughs). Mic Handz did his thing this time I thought. Upon entering my eyes went straight to the back patio doors which led to a pool. I was like, "ahhhh shiiiit, Now this is living".
There were two women in the kitchen chefing it up, they were part of Handz's team and they was throwing down. It was assorted bottles of liquor and weed being rolled, this was my kinda scene. It definitely was a nice spread. Handz then gave me the official tour which revealed the true luxury of the dwelling, I was proud that Handz was able to pull this off as I know it was a big move and a great look for him.
Bernadette and Illa ate food while I went out on the patio to smoke. I was too excited to eat. Shortly after, Ruste Juxx arrived followed by Rock. Tek never did show up. We ate food, drank, smoked, talked sh*t, rapped, etc., I honestly did not want to leave to be stuck up in a hotel room watching whatever salvageable programming on the television. Tank had to leave, he went well passed the hour he promised and I was grateful. I was able to finagle a ride back for Bern and I, the rest is a blur.
We had a connecting flight back to NY as opposed to the straight way in which we came and Tek was on a totally different flight. I wasn't used to that, it felt awkward. He was flying separate from the rest of and he was scheduled to reach Laguardia before us. The rest of us had a five hour layover which meant that we would spend that entire day in transit. Bernadette is flying with us and it just happens to be her daughter, Shaun's birthday. Unfortunately they would only get to see each other via FaceTime.
When I got home the whole day was over. I ate some chicken and salad prepared by Cyn, smoked a spliff and had a few shots of cognac. I didn't even unpack I just sat on the couch reflecting on the events that occurred and the ones that have yet to materialize, the things passed and the things to come.
I wanted to take my god daughter Mckayla to the circus along with Shuan and Elle'vyn, my other god daughter. Unfortunately the circus had left the city so I had to be creative. Cyn informed that she had made plans with Nicole, Mckaylas mom, which was surprisingly short notice for me but there was no other window to see the girls so we decided to have a small gathering for them. I called Bernadette to let her know the plan and bring Shaun over, "we on our way", she replied.
Each one of these young girls are special in there own right but what they share in common is that they currently lost a major figure in each of their lives, their father. Shaun's dad passed away, whereas the other two girls lost their fathers to the penal system. Both of them are currently serving time in the penitentiary. It was a big strain on me, one I wouldn't realize until the first day we arrived on UK soil.
Since the death of Sean I have been angry, sad and a bevy of undesirable emotions. I can only imagine what that little girl must think and feel. I feel selfish to even consider my feelings. Shaun is her fathers daughter, strong yet emotional, a sweetheart to boot. As is Mckayla and Elle'vyn, they are all daddy babies and I hurt for them having to endure this precious time without there heralded champion, DAD.
So we had a small gathering. Moon brought Elle'vyn and her youngest son Optimus, who is definitely a daddys baby. He doesn't mess with anybody! (laughs). Bern brought Shaun and Nicole brought the rest of the party, Mckayla, Keefie, the eldest, Brandon, Baby D and King, the baby. It was the first time any of them would meet, this was gonna be special, I thought, but wait what if they don't like each other, all sorts of thoughts ran thru my head. I can only smile as I think back to that weekend, they had a ball and we didn't even do anything crazy. It was just family, food and fun. I was in heaven but they was driving me nuts too. Man I had so much fun. I needed that. They were a breathe of fresh air (breathes), a break from the rap monotony.
When the last parent came to get her kids I sat in silence and began to reflect on things passed and things to come, I missed them already.
Mckayla's birthday is actually on March 22nd which was the day before we were set to leave for the tour. It was also the day off Ginsu's funeral service. I was an emotional wreck. I was supposed be preparing to leave for the overseas tour but I had an obligation. I started drinking early that day which basically ended the same way with me passing out somewhere thats not my home.
I stayed out way to late now I have to scramble to get my things together. Luckily I started picking gear out weeks ago. I made good time. Oh I forgot to mention, the day before, there were terrorist attacks performed in at least two separate places, one being Brussels. I started to get calls from friends expressing their concern. "Y'all not going over there are you", one of my friends inquired. "Nah we good", I assured him.
Tek suggested we leave earlier to anticipate any extra time at security. We actually got through smoothly and arrived promptly at our gate. "Now boarding Delta Flight 420 to Manchester, London ", It wasn't a full flight and I had a window seat in the emergency row, talk about a come up (laughs). Anyway, the liquor and my nerves began to settle and I was sleep well before the plane even took off (laughs). I was burnt out and I needed this trip outside the box. Before I passed out I took time to look across the tarmac and began to reflect on things passed and things to come.
By General Tony Steele
4/3/16